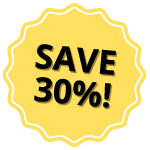 Bundle our 3 most popular courses and save!
Elevate your security guard skills with our comprehensive bundle of courses tailored to meet the unique needs of security professionals. From mastering the essentials of working as a security guard, to honing ethical decision-making skills and addressing unconscious biases, this bundle equips you with the knowledge and expertise to excel in the world of security. And by purchasing these courses together, you can save over 30% off of purchasing them separately!
Massachusetts Security Guard Essentials
Designed by security professionals to provide everything you need to work as an unarmed security guard in the state of Massachusetts, this course covers essential laws and regulations, standards of professionalism, active observation techniques, field notes and report writing, conflict de-escalation, emergency response, and more.
Whether you are looking to stand out from the crowd to land a new security job, or seeking a yearly refresher to keep your skills up-to-date, the Security Guard Essentials Course is perfect for you!
Ethics for Security Professionals
The essential online course for ethical decision-making IN YOUR DAY-to-Day job
A job in security can sometimes require you to make a lot of complex decisions about right and wrong. This course covers the ethical considerations that should guide your choices, from legal compliance, trust and reputation, protection of rights, professionalism, and more. Packed with interactive scenarios, the course lets you practice making honest and accountable decisions in the kind of situations that security guards and managers encounter every day.
Unconscious Bias Training for Security Professionals
KEEP YOURSELF AND OTHERS SAFE BY RECOGNIZING UNCONsCIOUS BIAS.
"Unconscious bias" refers to attitudes, stereotypes, prejudices, and judgments that we may not realize we hold about people or groups. These mindsets can make your security efforts less effective and less safe. This course will open your eyes to ways you can improve your self-awareness, so you can respond confidently to situations without being driven by your biases. You'll learn to assess situations fairly, make sound decisions, and protect others and yourself with dignity and respect.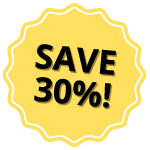 The Perfect Bundle for new guards
or as a yearly refresher.
Not ready to purchase yet? Try our Free Sample Course.
No credit card required